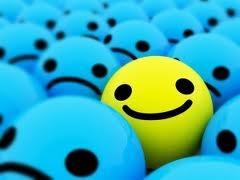 Did you know that your people skills are the determining factor in whether you get hired, fired, offered advancement or left behind? Of course, no one is saying that technical skills aren't important, they are. But, regardless of how technical or intricate your job is, or the position you have at work or in your social circle, there is one constant that never changes. And, that is, having to deal with other people.
Do you have top-notch people skills? How well do you listen? Are you able to take constructive criticism? Are you helpful when giving feedback? Are you able to cope with uncertainty, have empathy, patience and are you open to understanding different view-points? What's your cooperation quotient? And, how would you rate your self-awareness? How you've learned to deal with others plays a huge role in determining your personal and professional success.
In the 16th century, English poet John Donne wrote, "No man is an island… '. Those words not only ring true today, but they clang louder than ever. On a global scale, we deal with people in different countries, different time zones and different cultures, and it's our people skills that are determining factors in how we communicate and the kind of foundation we build toward any future relationships with each other.
Unlike hard skills  – the specific skills we use to perform our jobs and other tasks efficiently, people skills – also referred to as soft skills – are those skills that shape how we communicate, relate, socialize and interact, as well as, how we handle life's challenges and the unexpected that gets thrown at us from time to time. Your likeability and how you 'fit' into a group or an organization is determined to a large degree by the people (soft) skills you have developed.
In a Globe and Mail, February 2013 issue, columnist Leah Eichler wrote an intriguing article titled, "Why chemistry will help you land your next job".  At one point she says, "The idea that companies – or hiring managers – look for cultural fit when evaluating a potential employee is not new, but its importance may have been previously understated…"
In a lecture he gave at Google, Daniel Coleman said, "These soft skills have hard value…"
For example, the ability to communicate effectively is a basic people skill. Without strong, clear and solid communication skills, no organization could exist and economies would falter. As much as we talk about new technologies and new information popping up with lightning speed, it is our ability to communicate that translates that technology and information into mutual benefit. In my Presentation Skills Workshops, we just don't look at the role and importance of communication when making formal presentations, we also look at building up our people skills. It's not the information that makes the connection with your audience, it's you. The better your people skills the greater your success. Truly, at every vantage point in our lives, it's our people skills that are the determining factor.