Art of Speaking for Success … Testimonials
Helping Professionals, Business Owners and Entrepreneurs Build Better Presentation Skills
Dorothea's coaching and expert advice will absolutely up your game and provide value for every dollar.
Melanie Knight, Consultant
Founder | Petty Harbour Mini Aquarium
Principle | Melanie Knight Consulting
Principle | Mini Aquarium Consulting
www.melanieknight.net
www.oceanateyelevel.com
At the last minute my manager asked me to take his place at this presentation workshop and I was quite reluctant as I was nervous about what it would entail. However it turned out to be a great experience and has helped my presentation skills tremendously! I am a lot more confident and comfortable when I am presenting now. This workshop helped me animate my presentations, making them more interesting and easily understandable, and also identify and limit any distracting hand gestures, as well as tips to engage the audience. I found this workshop quite valuable and would recommend it to anyone that does presentations as part of their job, no matter how often.
Nav Gill
District of Squamish | Hardwired for Adventure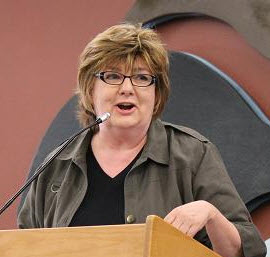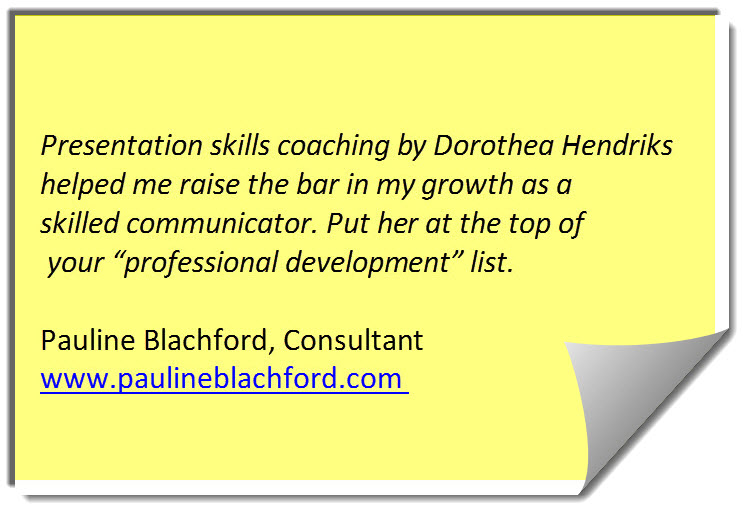 Dorothea presented an engaging and upbeat seminar on "The 7 Communication Keys Workshop" to the Vancouver Association of Law Libraries (VALL). She led us through useful tips that we can use to better communicate and listen in our workplace, and in our personal lives. Dorothea had a great balance of lighthearted and thought-provoking anecdotes that encouraged laughter and reflection. Thank you, Dorothea!
Sarah Richmond
Vancouver Association of Law Libraries
Thank you for the public speaking seminars you provided. I do a lot of speaking in my role at the firm and am relatively comfortable doing so. However, I took away many salient points from your seminars, which I am confident I will use going forward. I also appreciated the way you deconstructed much of what we do intuitively when we speak in public, such that we could analyze our own behaviour and think about what we might improve on. For a small investment of time, there was much to gain in attending.
Christine M. York
Director of Associate and Student Programs
Alexander Holburn Beaudin & Lang LLP
Barristers & Solicitors
Ranked by Canadian Lawyer Magazine as one of the top ten regional firms in Western Canada
Dorothea's workshop helped me become a more effective and confident speaker. Her clear-cut guidelines and honest feedback allowed me to greatly improve presentations with a few simple tweaks. The techniques I learned will stay with me throughout my career.
Conrad Kordel
District of Squamish | Hardwired for Adventure
Dorothea is a great instructor with tremendous enthusiasm and expertise. If you want to improve your speech writing and presentation skills, this is the workshop to attend.
Andy Mendel, CRSP
Manager, Fatal and Serious Injury Investigations, WorkSafe BC
Dorothea's role play exercises helped us tackle weak areas of communication between staff members and customers. The list of Dos and Don'ts was practical, gave us specific examples in words and phrases, and showed us how to present ourselves better. I highly recommend Dorothea to businesses for her training and presentation expertise.
Polly Lee
Owner, Opticana Eyewear Inc.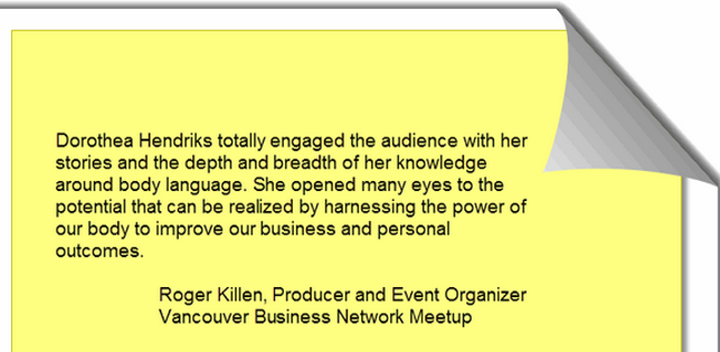 DOROTHEA HENDRIKS
For Your Next Presentation Skills Training Call