TRANSFORMATION THROUGH PRESENTATION

Helping Professionals, Business Owners and Entrepreneurs Build Better Presentation Skills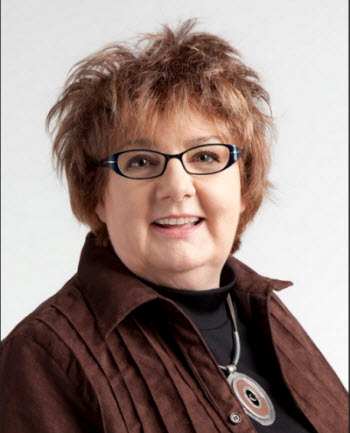 DOROTHEA HENDRIKS
For twenty years Dorothea Hendriks has been working with professionals, business owners and entrepreneurs, helping them become better speakers and more effective presenters. In her coaching and training sessions, she provides them with the support they need to increase their confidence and the tools they need to express their ideas clearly and interestingly.
Dorothea Hendriks is the owner of Art of Speaking for Success and Presentation Skills Inc.  Every workshop is participant-focused and offers immediate feedback for results. Dorothea brings energy, enthusiasm and 100% guaranteed commitment to every project.
An educator and former instructor at Vancouver Community College, Dorothea Hendriks has presented to over 5,000 people, delivering workshops, keynotes and coaching sessions to clients from industry, trades, various associations, non-profit organizations and government helping them polish and promote their presentation and speaking performance.
Book Dorothea Hendriks Now
604.254.4308
dorothea@dorotheahendriks.com
Vancouver, British Columbia
ASSOCIATES
Valentina Bellicova
Digital Media Marketing and Publishing
(604) 943-9062
http://DigiDerata.com
PORTFOLIO
District of Squamish
Clio (Themis Solutions Inc.)
Burgess Cawley Sullivan & Associates
Certified General Accountants
Kinder Morgan Canada
Statistics Canada
Chartered Accountants of BC
BC Association of Health Care Auxiliaries
Fred Pryor Seminars
The DATA Group of Companies
Melanie Knight Consulting
Opticana Family Eye Wear
Pauline Blatchford Consulting
Association of Professional Engineers and Geoscientists of BC
United Way of Lower Mainland
BC Human Resources Management Association
British Columbia Legal Management Association
British Columbia Institute of Technology
Governexx (Federal Government)
Service Canada
Rotary Vancouver
Farris Vaughan Wills & Murphy LLP
Metro Vancouver (Greater Vancouver Regional District)
Alexander Holburn Beaudin + Lang LLP
Consumer Tax Audit Branch of BC
Canadian Practical Nurses Association
AirG
Junior Achievement of BC
Davis and Company LLP
Gateway Casinos
Timberholm Recordings and Books
B.M. Cole Limited
Sinclair Property Staging
DOROTHEA HENDRIKS
For Your Next Presentation Skills Training Call